Add extra safety and security measures to the vehicle and trailer. Improve cargo, driver, vehicle and trailer protection.
Temperature monitoring
Remote ignition blocking
Door status monitoring
And other security solutions
Monitor cargo temperature and get notifications in case of any deviations.
Temperature data is received directly from refrigerated trailer or from additionally installed temperature sensors. When cargo temperature changes, notifications are sent via various channels allowing to take preventative actions
See real-time cargo temperature and generate reports with temperature change information.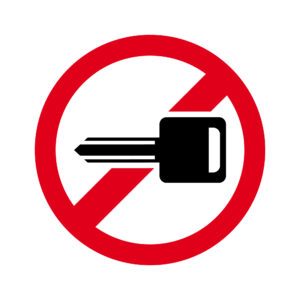 Prevent vehicle from unauthorized use or from being stolen, by remotely blocking vehicle ignition.
Engine block relay installed to the vehicle allows to remotely block vehicle ignition or start vehicle only after driver identification is complete. It ensures vehicle is used only by authorized personnel, that confirms their identity with RDID card or Ibutton key.
Ignition can be also blocked when vehicle leaves predefined area – city, country, construction or other work area.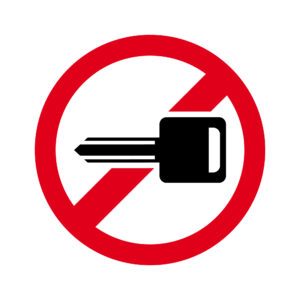 Get information when trailer doors are opened and closed.
Door sensors installed to the trailer allows to know when and where trailer doors were opened and closed. It helps to protect cargo by sending email, SMS or in-system notifications on door opening events to transport manager or driver.
Notifications can be sent on custom events, such as door opening at specific time or location.
Security Software for Vehicle in Australia
Safety & Security Software for Vehicle in Australia
Around 6 out of 10 road accidents are preventable by adding extra safety measures to the vehicle. This is naturally something that logistic companies should take note of as even minor accidents to result in unavoidable transportation delays, which only he costs and makes the matter even worse. It is a preventable situation with the addition of safety vehicle software to the fleet vehicle. This software will provide the driver with all the tools necessary to prevent any such accident from taking place.
However, for logistics companies, it is not just the driver's safety that is a concern; the same is true for the goods being transported as well. Added safety to cargo is also a welcome step to take. And if that is what you are looking for, then there is simply no one out there that can provide you with better safety & security software for fleet management in Australia than Techtonika Autolink. No matter what your requirement is regarding the safety & security of your fleet, you only need to connect with us, and we will guarantee you a satisfactory bespoke solution to help you out.
Why does Fleet management security matter?
The logistics business is tricky. Not only is the company responsible for the safe transportation of the goods from point A to point B and for ensuring that it stays in pristine condition, but they also have a responsibility towards their employees. The transportation company must be concerned about both, hence the need for a fleet management safety & security solution.
Protection for the drivers & passengers: The fleet management software takes into account the driver as well as the condition of the vehicle and would recommend maintenance or repair if the fleet vehicle is in sub-optimal condition.
Boost in reputation: Clients would love to work with logistics companies that go above and beyond in ensuring excellent customer service but also the safety of their employees.
Better customer service: With guarantees of timely as well as secured delivery of the item, the logistics companies can provide better customer service.
Reliable fleet vehicles: The fleet management security & safety software also ensures that the vehicles are in an optimal position to complete the journey without any issues. The predictive maintenance software is part of the solution and recommends vehicle maintenance to the admin.
Techtonika Autolink – the premier Fleet management security software provider
Our experts would look at your requirement and develop telematics solutions that are catered to fulfilling your needs. The operator and the admin would get immediate data notification in case of any issue, no matter how small it might be, enabling them to take immediate preventative measures to stop any accident.
Still have any queries about what we have to offer? Our customer support helpline is available 24 x 7 for our clients to reach out to at their convenience. Certainly, safety and security software in the vehicle is an extremely useful device you can have.