Fuel Monitoring and Control
Monitor fuel level and prevent fuel thefts.
Fuel costs can amount up to one-third of all fleet operating costs. Having an accurate fuel monitoring and control system is one of the main ways to cut operating costs and increase efficiency.
Fuel level and consumption information
Fuel tank control
Fuel theft protection
Reports, analytics and notifications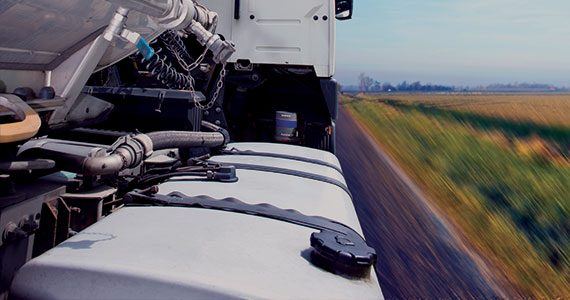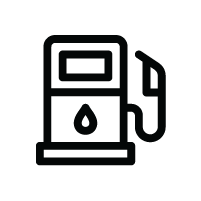 See where, when and how much fuel was filled into the tank. Make sure, that all purchased fuel was inputted into the tank. Rate drivers and vehicles according to their fuel consumption and set real fuel consumption rates for vehicles.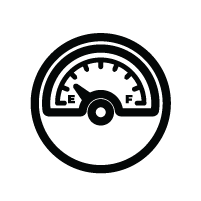 Know where, when and how much fuel were drained from the vehicle and get live notifications. Fuel module will help you to identify fuel theft events – sudden fuel level drops in the fuel consumption graphic shows possible fuel theft event.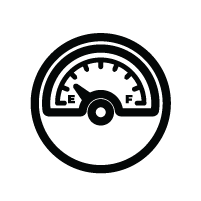 Reports and notifications
Receive detailed fuel level and fuel consumption reports. See total fuel consumed, fuel level at trip start and at the end, average fuel consumption, refuelling and fuel draining events and more. Get instant notifications on fuel draining events via SMS, email or in-system.
GPS tracking device collects fuel level and consumption data from vehicle on-board computer (CANbus) or from a fuel level sensor, which is installed into the fuel tank. Collected data is sent to TrustTrack platform, where fleet manager can view it and use it.
Get Fuel Monitoring Software in Australia
Track fuel transactions and reduce operational costs
Fuel expenses are the bane of any fleet operation by logistic companies. It is easily around 40% of the operational budget of any logistical operation, which is a drastically high number. On top of it, the transportation companies also have to keep an eye on the rising costs of fuel. And while there are alternative energy sources being proposed to replace the heavy dependence on fossil fuel, it would take a lot of time for them to become a commercially viable option, especially for long-distance transportation.
Till then, the best a logistics company can do is to reduce their fuel consumption and make their transportation more efficient. And this is where Techtonika Autolink's fuel monitoring software in Australia comes in handy. Techtonika Autolink fuel monitoring software does fuel data collection and provides in-depth insights for modern fuel management solutions. With us, you can save considerably on fuel transactions.
Optimise asset utilisation based on the fuel consumption trends
It goes without saying that a significant portion of the operational expenses due to fuel consumption can be saved with the optimisation of the assets. The fuel monitoring software offered by Techtonika Autolink tracks fuel consumption and creates a comprehensive report to compare with the previous analysis. The benefits of such are many.
Knowing the fuel economy inside out: The fuel data report is delivered to the operator and the fleet administrator in their preferred measurement unit, enabling them to easily understand the report without needing to do any conversion. Easily understand where the fuel expense is higher than expected and even the reasoning behind it.
Understating cost per mile: A clear picture of the per-mile cost, as well as other crucial data, is important for logistic businesses to make critical financial decisions regarding their operations.
Why is Techtonika Autolink the best place for fuel monitoring software?
Techtonika Autolink is the premier fleet management software solution provider in Australia, offering logistic companies, both small and large, bespoken fuel monitoring software that is sure to transform their business operations. Here is why you should connect with us for our fuel monitoring software solutions.
We have hired some of the finest professionals in both the software development industry and experts that are intimately familiar with logistic operations to provide fleet management software solutions.
Our professionals, with years of experience in the field, offer bespoke solutions that will significantly reduce the logistics company's operational costs.
Our software would easily integrate with the current information flow mechanism in place and would ensure a smooth flow of information across all the crucial points in the management.
24 x 7 customer assistance mechanism in place to assist clients.
You simply could not make a better choice for your fuel monitoring software requirement than Techtonika Autolink. Simply schedule a consultation with our experts, and we will present you with a roadmap of how we are going to accomplish your goals.