September 29, 2022
Posted by:

Autolink Techtonika

Category:

Uncategorized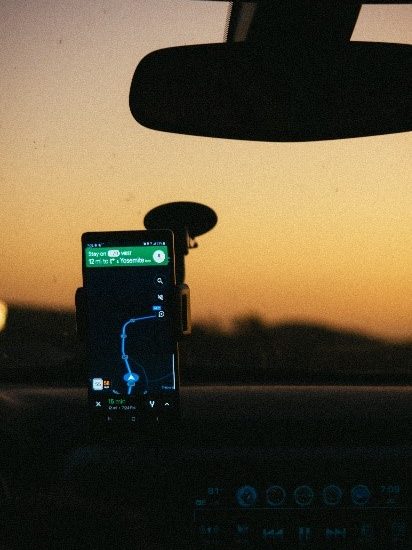 Advantages of Using GPS Fleet Tracking
Generally, GPS or global positioning system refers to a comprehensive navigation system that works through satellites. It helps in tracking the precise location of the user. Gone are the times when GPS was used only for reaching destinations.
Over the years, not only GPS has evolved but its integration in businesses has also increased. Clients and customers expect shipment tracking, quicker deliveries, and faster services. In order to accommodate all these requirements, it has become essential for fleet managers to use GPS tracking and stay ahead of the game. There is no doubt that GPS tracking offers a simple yet efficient solution for fleet managers.
You may be surprised to know that car rental agencies and companies have also begun to use GPS tracking to facilitate fleet management. Some great GPS tracking benefits for fleet management are:
When fleet managers rely on GPS tracking, they can get real-time data on the exact locations and tracks of every vehicle at any time. It means they can select the route that is more fuel-efficient for the vehicles.
This information can be transmitted directly to the drivers. It will play a critical role in reducing the consumption of fuel and it will also save time. At the same time, if some routes are blocked due to construction, traffic jams, and accidents, they can be identified and avoided quickly.
It will help your fleet in avoiding all the delays that are usually caused by these obstructions and hurdles. You will even find it more efficient to reach the desired stops because your fleet will not be experiencing any difficulties in navigating through the routes and finding their way.
When it comes to fleet management, there is no doubt that fuel costs make one of the highest expenses. Some companies may even struggle to control the prices of fuel they consume. It becomes a lot easier when you rely on GPS tracking. In fact, with reliable GPS trackers, you can avoid idling, identify drivers who are speeding, and even track unauthorized usage of vehicles.
All of these activities can be identified and tracked easily without even taking unnecessary steps. It plays a critical role in helping your control and even access your fleet drivers at any place and time to reduce the fuel that is being consumed daily. Even though it might not appear to make a large difference, you will truly see a massive cut by the end of the month.
You can truly utilize GPS trackers to make sure that unnecessary activities and idling are avoided that usually add to your fuel costs.
When you have a car rental company, you are often worried about the safety of your vehicles. Even the fleet manager is unsure if the vehicles are being used safely or not. These suspicions and doubts are completely erased when you use GPS tracking. It helps in making sure that you can track your vehicles, their speed, and their locations whenever you want.
If there is something wrong with the vehicle, you can easily identify it and you can even dispatch another vehicle to deal with the issue. Not to mention, when you use GPS trackers, even the driver acts more responsibly because he is aware that he is being monitored.
Therefore, GPS tracking plays a critical role in making sure that the safety of your vehicles is improved and ensured. The fleet manager can keep an eye on the vehicles without even being there. Through automatic alerts, the fleet manager can be reminded of any suspicious or unidentified activity that is taking place. Then, the fleet manager can take the required steps to make sure that the issue is resolved in an efficient manner.
Most car rental companies are concerned about theft. Since you deal primarily in car rentals and are giving away your valuable vehicles, you are bound to be concerned about their safety. In times when thefts have increased rapidly, it is of paramount importance to take the necessary steps to avoid them and even prevent them.
One efficient method of preventing theft and ensuring the safety of your vehicle is definitely to use GPS tracking. It helps in making sure that you can track the location of your vehicle even when it has been stolen. Thus, you can identify its location and take the right actions.
Whenever you notice any suspicious activity or movement, you can easily track the location and you can then take suitable measures. Otherwise, you would be required to take the traditional approach and contact the police before you get any response. However, with GPS trackers, there is nothing like that.
You can track the location and even check the routes all on your own. It plays a critical role in making sure that the theft of vehicles is reduced to a significant extent.
Using GPS trackers, your fleet manager can easily record what your drivers are actually doing and even track their locations. It will offer you the opportunity precisely track how many hours a driver has worked. It will ensure that all of your drivers are productive and proactive and will consistently deliver exceptional results.
Your drivers will be aware that they are being monitored. Thus, they will be productive in their approach and they will not waste any time. Instead, they will deliver the performance that you truly require.
In the end, there is no doubt that GPS tracking offers several benefits to fleet managers and even ensures effective fleet management. Fleet management is definitely a comprehensive and rather complex process. But with GPS tracking, it becomes far easier to manage your whole fleet and ensure that costs and time are saved. Otherwise, you would be spending some excessive money on the management and even maintenance of your vehicles. GPS tracking ensures that accidents and thefts are prevented, and the productivity of drivers is improved to a significant extent. Thus, it is wise to consider GPS integration.