September 30, 2022
Posted by:

Autolink Techtonika

Category:

Uncategorized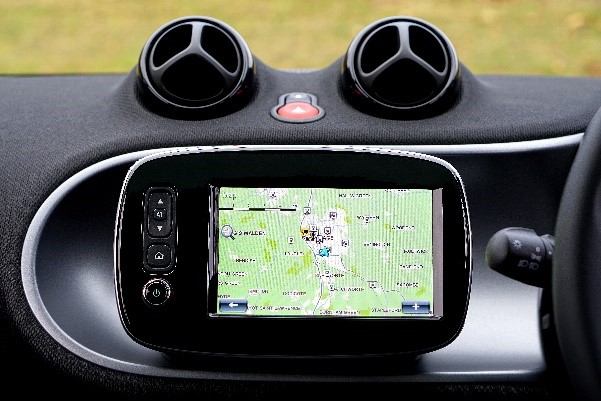 How Can GPS Tracker Save your Money
GPS trackers have become rather popular these days and we all have heard about them. In fact, most of us have used GPS navigation to get directions. But what about GPS tracking? Actually, it may be more useful than we realize. Commonly, tracking devices are used for different business applications ranging from routing the closest vehicle to a specific address to ensuring employee safety.
GPS Tracker and Saving Money
For any business, especially car rental companies, GPS trackers can reduce excess costs to a significant extent.
Reduce Maintenance and Fuel Costs
You will be surprised to know that the average operating cost for a vehicle is around $1.8 per mile. When you use GPS trackers, it can help in reducing your gas mileage by at least 33 percent at highway speeds. At the same time, it is around 5 percent in town based on the insights by Rhino Fleet Tracking.
Not to mention, you can track unnecessary routes that are covered by your drivers. It means that you can limit your drivers to specific routes that are shorter than others. It can help not only reduce fuel costs but it can also ensure that maintenance costs are decreased to a great extent.
Obviously, when your vehicles are not covering unnecessary routes, it can play a critical role in decreasing your maintenance costs.
Actually, the normal rate of employee overtime is around 50 percent more than the standard wage. If you really calculate the rates, it can cost you a lot by the end of the month. Therefore, it is better to prevent employee overtime and you can do it by installing GPS trackers.
You can reduce about one hour of overtime on weekly basis with GPS trackers. It means you can cut down unnecessary costs significantly and save your money.
Raise Employee Productivity
With GPS trackers, you can get more out of fuel and cover extra tracks. In fact, it becomes possible to complete one extra stop on a weekly basis.
Just think about all the savings you will make on fuel consumption while improving employee productivity. You can make sure that the desired number of stops or even distance is covered by every vehicle.
There is no doubt that most car accidents are related to speeding. Most people are speeding and that is what leads to accidents. For a car rental company, accidents can be quite drastic. After all, they will not only harm the customer but they will also mean costs for maintenance and damage recovery are reduced and even saved.
You can use GPS trackers to check the speed of your vehicles. With real-time insights on speed and location, you can pinpoint where and how much a driver or a customer is speeding. Then, you can take the right actions to make sure that over-speeding is prevented and accidents are also avoided.
Raise your Billing Accuracy
You create billing on the basis of routes, speeds, and times covered by your fleet or even customers. However, without an accurate log, it might be impossible to create a proper bill. Fortunately, with GPS trackers, you can make accurate logs of routes, speeds, and times covered by both your fleet members and customers. It will play a critical role in making sure that you calculate fuel costs and time accurately while on the job.
Thus, you can cover costs accurately and make sure that you are not bearing them.
You can look at the history of your vehicle and tell just when it arrived and how long it stayed at a specific service call.
When your vehicles are equipped with GPS trackers, it becomes far easier to make a clear record. It means all the guesswork and assumptions are eliminated. It even ensures that you avoid spending unnecessary money.
Reduce Time Spent and Delays
When you use GPS trackers, it becomes easier to create and track an alert system for various events such as staying idle for too long or even going outside a specific area.
You can even use these insights to create a log and then identify if your fleet has been running efficiently. In fact, when you meet your fleet the next time, you can use this log to discuss the performance of your fleet.
Get Lower Insurance Rates
Obviously, you require insurance for your vehicles. Different insurance firms offer varying insurance rates. However, when your vehicles are equipped with reliable GPS trackers, it helps you get discounted premiums.
It means you can save money on even your insurance rates. Otherwise, you may be required to pay more to get insurance.
Improve Customer Service and Response Time
Usually, response time is important to keep your customers satisfied. Without it, you may end up dissatisfying your customers. With GPS trackers, you can easily identify and track your vehicles on a real-time map and make sure your drivers are always prepared for their next location.
With a quick response time, you can save not only your money but also your time.
Actually, reducing and monitoring idle times, routes, and speeds are just a few things you can do to decrease your fuel bills. For instance, idling tends to cause almost twice the damage as average or normal driving.
Idling can not only consume a lot of fuel but can also add to maintenance. It means you may end up losing a significant amount of money by the end of the month.
Overall, GPS trackers play a critical role in reducing the costs a car rental company or any other business would usually pay. You can use GPS trackers to make sure that not only customer satisfaction is improved but also delays and maintenance costs are reduced. In fact, GPS tracking can even ensure that your insurance costs are decreased. On an annual basis, you can easily notice a large difference in the costs you bear and the savings you make that you would not otherwise make.